WE USUALLY ARE TEACHED BY OUR PARENTS AND FAMILY
SINCE OUR VERY EARLY AGE
---
"Between Dreams and Reality"

"Don't Let your Dreams Get in the way of your Reality"

"People that Believe That dreams Are their reality"

"People that Daydream, And believe that their Dreams are Real"

"They can be a Danger to themselves and to others"
...
---
Yes even if The Parents don't Say that ... explicitly ...
Its Inherent Everywhere in any Family
Usually all everyone in a Family
They Sure Teach it
By their Presence
By their Words
By their Choiçes
By their Doings
With its ... and Our own .. live
AND WE ARE THE ONES
THAT LET IT
Do happen to us

And also Make it

Taking Away Each Other's Dreams
Quitting Of efforting
For our very Dream Full Existence
We also Make others Quit
Inherently
---
WHY USUALLY
SENSELESS FEELINGLESS PARENTS DON'T WANT
THEIR CHILDREN TO BECOME ARTISTS
OR PUT THAT OPTION VERY FAR AWAY
In The Choiçes of Children's Educations ...
So In the end Those Childrens ...

Instead of Sensible Dream Full People.

they End up Becoming Something else ...

Within a Cold Hearted Spreaded Desiese
That Truly Affects more and more the whole world ..

Its a Disease That Spreads
And Stays and Destroys you


LACK OF DREAMS
HEART COLDNESS


Because Even Someone With a desiese Can dream.And efforting for that Dream can even Save itself...I Personally knew And Loved Few Some of those
DREAM WINNERS IN LIVE
Ones That Could Even Save their Lives
Within the Very Worst Between Living or Death Conditions
They Were able to Save Itself

And Live a Better Live
JUST WITH NEVER GIVING UP
EVERYDAY EFFORTS FOR THEIR DREAMS
TO ALL THE ONES LACKING OF DEEP EFFORT
FOR THEIR DREAMS
LACKING OF RESPECT FOR OTHERS DREAMS
...
Cold Blooded People that Can't Dream
IT'S THE WORST IN LIVE

People that Cannot Effort for their Dreams

And that Take away and Abuse The Dreams of Others
People that Take the Easier path
And that Only Believe in the power of money.
People that Are just Raised
And Raise itselfs For Selfish Satisfation
People that Choose Easier paths
To be To do To Love
Up to be able to Sell Their Body and Souls
FOR THE EASIER PATH OF WHO HAVE MONEY
That Can Make Their live
More Dream Fall
That They Ever Could on their own
Fake and Empty Full Of nothing

Really Lacking Of

Real Sensible
More Artistic
More Creative

Better

LIVE ACHIEVMENTS

In the end
...
In the end in this world .. Easily Live ends to be that
If it has Money it can "Have and Dream"
And Those WHo Have Money
Can Even ABUSE OTHERS or Take Advantage
Of people in Body and Soul For Their Empty Vain
Selfishly pleasurable "DayDreams" ...
EASILY Because That Person have
A Good Job Have Good Money ...
A Good Title ...
Filling Theirselfs
Being a Parasite of who have Money or Possibilities
BUT NEVER EFFORTING
FOR THEIR OWN DREAMS
BETTER EFFORTED TRUE DREAMS
OUT OF TRUE LOVE
COMETRUE
...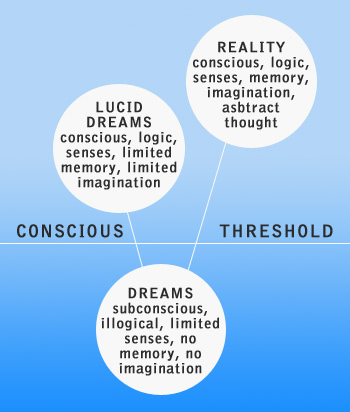 In the Chart of Live Between the deep Conscious Threshold ..
IT ALL ENDS ON HOW MUCH CAN YOUR IMAGINATION AND CREATIVITY
YOUR DREAMS AND THE DEEP CREATIVE EFFORTED LOVE
FOR WHAT YOU WANT AND YOU LOVE SO MUCH
AND YOU DO ALL EFFORTS TO MAKE COMETRUE
AND HOW MUCH YOU CAN FIND
SOMEONE JUST LIKE YOU
To Live ALong
A BETTER DREAMS TO REALITY
MUTUAL FIGHT
That We All Must Find and Have
With a Whole Live Fighting for it
With WHole Lives and Destinies in STake too.
...
ONLY THE ONES THAT ARE NOT STRONG ENOUPH
TO SEE THE REALITY
OF THEIR DREAMS
Are the Ones that can't make it
COMETRUE
...
And Are Also the Ones
That Teach their Children .
Not to Dream .
And not to be Artists Also.
BECAUSE A ARTIST
IS NOT ONE LOOSER WHO DAY DREAMS
A ARTIST
IS A WINNER THAT PAINTS DREAMS
AND WITH THEIR PAINTED DREAMS
CAN BEND DESTINIES
INTO BETTER MORE COLORFUL AND RICH REALITIES
...
All those Do Not know
THE DIFFERENCE BETWEEN DREAMS AND CREATIVITY
The Difference Between
ART WITH EFFORTS for a GOAL.
And EMPTY ART JUST FOR
ENJOYING AND ENTERTAINMENT
Do also Not Know
The Difference Between Dreams and Imagination
And the Diference Betwen DayDreaming
AND EFFORTING FOR MAKING DREAMS
Every Single Hour EVery Single day
Creatively Constructing For
BETTER RICHIER FUTURE REALITIES.
...
And Those who do not Realize
Their own Creative Power Beyond Dreams
have also Not the Power to Make
THEIR LIVES BETTER
TROUGH THE DEEP CREATIVE EFFORT FOR THEIR DREAMS
WITH THEIR IMAGINATION
...
That is the Mental Aware
FulL Sensible
Creative Act Exercise
Projection For Better Habilities
...
THAT IN DEEP EFFORT
CAN CREATE BETTER REALITIES
For Them And everyone Surrounding !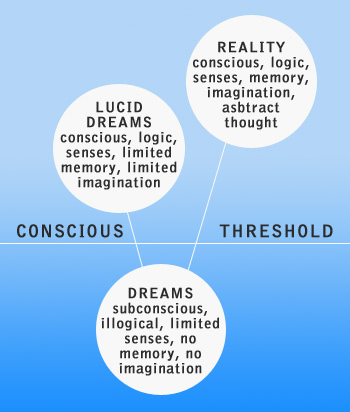 Much Diferent From to be
Day dreaming in Slumber ..
WILLE YOU DOING SOMETHING ELSE
CREATIVELY OUT OF YOUR IMAGINATION
SOMETHING BETTER
OUT OF YOUR LIVE
OR JUST WASTING PRECIOUS LIVE TIME WITH EVERYTHING ELSE.
That is Not the Effort For your Dreams
For the PROJECTION of a BETTER LIVE
that Starts
EVERYDAY WITHIN
DAILY UPGRADES TO YOUR DREAMS
...
As Everything of best You Might Want of this Live !
More than With Might Wanting !
You Must Do it DAILY .
Upgrading Your Faith And Results
With Everyday Alone and Joint Efforts
One of the Biggest Mistakes ...
When we Choose the Choiçes That We Choose.
Is Not to Recognize whats happening with us.
WHEN WE LOOSE FAITH FOR OUR DREAMS
When we choose what we choose
And why Subconsciously
We do those Choiçes
tHAT Takes us to the Wrong Choiçes...
Or Deeply WRong Choiçes.
( that only we Knew Latter )
But we Really could avoid
WITH A BIT MORE EFFORTS FOR MORE FAITH
Thinking we are DOing the Right thing
"Because is the more Lucid and cold"
As our Parents and Family and WHole world
Been Showing us SInce a Very Early Age
"THAT WE SHOULD NOT DREAM

AND WE SHOULD BE AFRAID TO FULLY LOVE"

TO THE END OF ALL CONSEQUENCES
( TO LOVE , NOT TO LOVE )
Who To Love .
Why to Love .
Because its More Near is More Easy
Because its Far and Difficult is Impossible .
Are so Hard And Dificult Choiçes in live ... But ...
...
TO LOVE BEYOND THE NEED

IS TO LOVE WITHIN SAME DREAMS

AND WITHIN THE SAME FIGHT

FOR THE SAME DREAMS


AND FOR LIVING TROUGH
THE SAME OF WHAT WE LOVE
www.slideshare.net/slid…
All in this Lived Life Absolutely
IT ALL ENDS UP ON A PERSONAL FIGHT
BETWEEN DREAMS AND REALITY
FOR WHAT WE LOVE
...
And the Fact is that we usually dont know
And are Never prepared to Deal With DREAMS .
As Usually Parents Are Never Prepared
Or Sensible Instructed to Teach Their Childs
About the DIfferences
And Similarities
And The Powers Betwen
DREAMS and REALITY.
...
WE ARE INSTRUCTED NOT TO TRULLY LOVE
TO NOT TRULLY DREAM
BY WHOLE SENSELESS FAMILIES
THAT LIVE CONSTANTLY AND DAILY
WITHOUT LOVE BY EACHOTHERS
...
Because of their Wrong Choiçes on
WHO TO LOVE
AND WHO TO HAVE CHILDRENS WITH
...
Then LOVE True Love ...
Its a Deep Effort
We Fight Toguether
With WHole Lifes in Stake or not.
Why EVen if it comes a Whole life Betwen
Is that SOmething that Canot Be Replaced ...
But that FIGHT is SOmething
That We Must Find inside of us
WITH EFFORTS FOR WHAT WE TRULLY LOVE
FOR WHAT WE TRULLY DREAM
To have as a Living
...
And how much
With all Our Love
Every Moment We are Pushing
Those Unreachable Dreams COmetrue
With Our Imagination With Our Dream,
WIth Our Creativity And Deep Love
Is What we Make EVERYTHING Better
In this Live Cometrue.
AS THE ONES WHO CANOT DREAM
ARE THE ONES LOST
That canot Fight
And Struggle
To Achievment
OF WHAT WE LOVE
AND DREAM WITH MOST
...
Then it all STARTS
BY YOU
Your Love Your Dream
AND IT ENDS
IN WHO YOU LOVE
AND HOW MUCH THAT LOVE IS UNCONDITIONAL
IT ONLY DEPENDS ON
A ALIGNED VIBRATIONAL
BOTH LOVERS FIGHT

TOGETHER FOR SAME DREAMS
And so you Must Always Ask Yourself
WHAT ARE YOUR DREAMS ?
WHAT ARE THE DREAM OF THE ONE THAT YOU LOVE
...
AND HOW MUCH ARE YOU FIGHTING TOGUETHER
FOR SAME DREAMS EVERYDAY ?
...
LOVE IS
BASED ON THE
INTIMACY OF SAME DREAMS
if Does That person
You Allow Yourself to Love
And Change your live
And Have Children with
DOES HAVE THE SAME DREAMS AS YOU
...
YET NOT EVEN 50% OF THIS LIVE IS PHYSICAL ...
AS LOVE IS NOT WHAT YOU CAN TOUCH OR HAVE
TRUE LOVE IS WHAT YOU CAN DO WITH
And that TRUE LOVE
STarts in YOU
And the Fight
OF YOU BECOMING THE PERSON OF YOUR DREAMS
SO THAT THE REAL PERSON OF YOUR DREAMS
CAN FIND YOU ALONG
THE WAY OF THE SAME DREAMS PATH
...
Without Creative Dreams
Without LOVE
And Just physically Reproducing
TODAY WHOLE CIVILIZATIONS
Of Cold Blooded People are Born .
And Raised into This Live.
Without Love
SELFISHLY
Raised upon Lesser
Selfish Goals
GOALS THAT
DO NOT REQUIRE COMPROMISE
OR FAITHFULLNESS ALONG THE WAY
But is that TRUE LOVE
BETWEEN PARENTS
That Raises better or Not
Our Childrens
...
A Child with Better Dreams
Its Build Uppon
The Deep Toguether Dreams
Within the Love of its Parents ...
...
NEVER RAISE A CHILD
WITHIN A DREAMS HOSTILE
PEOPLE ENVIRONMENT
Don't even Raise or Root Yourself
In that Kind of Enviroment Either !
...
AND TODAY
SO TOO MANY
People Raise their Lives
WITHOUT MUTUAL DREAMS
And even DARE to Raise Childrens
With that Kind of LACK OF LOVE Between Parents AMbient...
Not Knowing that Would be A LOT BETTER
To Raise their Children Alone
Than in that Kind of
Lack of Love Hostile Environment ...
...
As a Children
Feels Good If their Parents Feel Good.
...
A Child Can Feel Better
In a Family That Feels there is love.
...
Even in the Extreme "Usual case"
Of Damage Been Done
And a Child Have Born in a Relation out of True love.
...
Is it better for that Child Been Raised
By its Father and Mother ?
With Constant Lack of Love Display ?
...
Or Seeing its Mother and father
With Someone they Truly Love ?
In true happiness ?
And Joint Couple FullFillness ?
Would do Better For that Child ?
...
( Sure if the Couple )
( is efforted enouph to have Money )
( Out of their both dreams )
So to not make Their Child
or Step child Live Miserable
And Hatefull ..
...
SO LOVE FAITH BOTH EFFORTS
TRUE LOVE COME WITH
EFFORTS FOR A TRIPLE CORD FIGHT
A Fight for SAME LOVE
A Fight for SAME DREAMS
a Fight for Bigger Sucess
WITHIN SAME DREAMS
...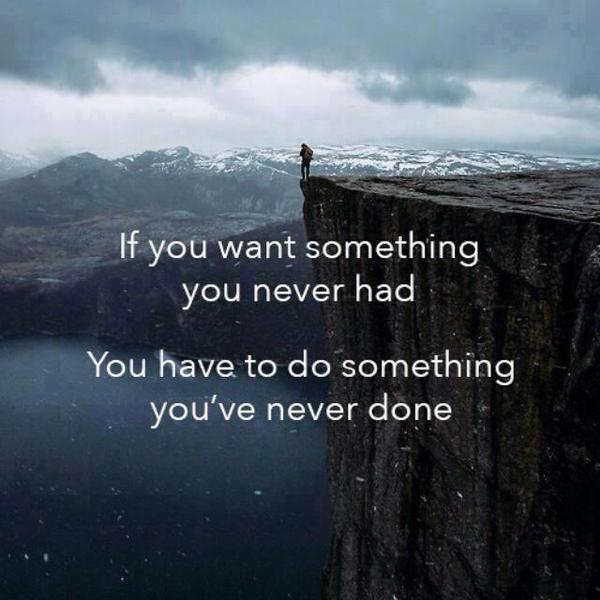 Launching Yourself with Someone
In that Big Journey of Making Same Dreams
Come True Successfully Anyhow Somehow !
AND THE FINANCIAL ( PHISICAL ) RESULTS
OF THAT WHOLE PROCESS
The "Whole thing"
( The Deep Spiritual Love )
( The Better Live Physical results )
Is what can make a Child Feel Happy
Even if its Not with Both Parents
AND THAT SUCESSEFULL PROCESS
Inw hatever are their Both Dreams
In whatever they want
Of Better And "More artistic"
And therefore More Rich
With More Better Results
Of this Live to do .
Is a DEEP INVESTMENT
OF EVERYDAY EFFORTS
OF BOTH LOVERS FOR MANY MANY YEARS
...
IS THAT DEEP EFFORT FOR BOTH
LOVE AND DREAMS
That Can Make
the Sucess
Of any Child Happyness
In its home .
...
Even in a Step Parent Home
...
But Of course that Child
Canot be Privated or Keep Distance
From its Real Parents ...
Contact .. even Separated .
...
SO WOUNCE THE DAMAGE DONE
OF HAVING AND RAISING A CHILD
WITHOUT TRUE LOVE WITHIN SAME DREAMS
...
Its a Complicated subject
That Depends Alot Again on
WHAT TRUE LOVE CAN BE ABLE OF
WITHIN SAME DREAMS
And the Fight for Same Dreams
Is Again What Raises
Better Families
Even Apart
...
TODAY EVERYWHERE
Childrens Are Raised Bad
Or Very Bad
...
Because how much Parents
CHOSE TO STAY WITH WHO THEY DONT LOVE
WHATEVER WE DO IN LIVE OF GREATEST
WHATEVER GREATER WE BUILD
WITH THE ONE THAT IS BY OUR SIDE
MUST BE BUILD ON THE BASE STONE
OF EVERYDAY LOVE ENTHUSIASM
FOR THE SAME DREAMS
...
Thats the Only Best Way
To raise Ourselfs
To raise Childrens
To Raise a Family
TO RAISE A BETTER LIVE ..
...
And contrary to that
ALL THE ONES THAT LOOSE
THE DAILY COMMON EFFORT FOR ITS DREAMS
...
LACKING OF DAILY COMPANIONSHIP
LACKING LOVE BETWEEN EACH OTHERS
LACK COMMON DREAMS BETWEEN EACH OTHERS
LACK A COMMON FIGHT FOR WHAT THEY LOVE
AND DREAM MOST TOGETHER
EVEN IN LOVE
Not Knowing
What the Fight
For the Dreams of
a True Love is.
Making Love Futile.
Making Whole Lives Futile.
Just Lived in Function of the Daily Needs.
...
Making Their Children Futile and Empty
Without Love and Without Dreams
...
But that is Because of their Parents Choiçe.
ON WHO TO LOVE

WHO TO FIGHT FOR
And How That Love is a Deep Mutual Fight
How Much that person They Chosen
To love and be and have Childs With
Can be More Like them

With Same Dreams .
Or Not ...
AND HAVING DREAMS
IS NOT JUST TRYING TO BE PERFECT
IS TO ACCEPT IMPERFECTION AND FAILURE
IN THE SEARCH FOR TRUE LOVE
Of what You Truly Love
Of who You Truly Love Too
BUT YOU HAVE TO FIGHT
FOR TRUE LOVE
GIVE YOUR LIVE
AND ALL YOUR DREAMS
TO THE ONE YOU LOVE
WITHOUT EVER LOOSE THEM
BUILDING DREAMS TOGUETHER
...
OR IF YOUR DREAM BECOMES A NIGHTMARE
DONT STAND INTO IT TOO LONG
YOU MUST FIGHT TO GET OUT OF IT
OR IT WILL CURRUPT YOU
And you Will Corrupt the Very Essence
OF YOUR SOUL OF YOUR DREAMS
...
NEVER OLD ON TO A BAD DREAM
NO MATTER FOR WHO
...
As Out of the effort to your Dreams Living Nightmares
You are not Building a Better Live !
Or a Better Live for the ones that Suround you
YOU SHOULD LEARN TO HAVE IN YOUR WORLD
ONLY PEOPLE THAT DO GOOD TO YOUR SPIRIT
AND BETTER TO YOUR LIVE
...
PEOPLE THAT CAN FIGHT FOR SAME
DREAMS NEXT TO YOU
Those are the ones
You SHould Keep and Fight to Have Near
...
Even if that means
FIGHTING TO LET GO

A NON TRUE LOVE

A LOVE THAT JUST DESTROYS YOUR DREAMS
...
Even with Children In Between.
AS TRUE LOVE IS NEVER SELFISH
Someone That Truly Loves
Will also Truly Want the Best For your Children
EVEN IF YOUR CHILDREN
IS NOT ITS OWN
SO IN THE END
BE VERY CAREFULL
IN SHARING SAME BED
WITH SOMEONE
THAT DON'T SHARE
SAME DREAMS
...
And Specially Have Children

With Someone That DOnt Share

And fight for
The Same Dreams As you
...

This Makes a Whole DIfference
On Whole Generations Raising
...
Because of Love
Because of dreams
Because of Who we Choose to Love
and be by its side fighting for Same Dreams
Makes who Our Children Are .
...
And in the End
Make our Live More Futile or Not
AND WORTHY
TO BE FELLING
TO BE LIVING
To be Loved
To be Truly
The Most ARtistic
Sensible Warm

DREAM FULL EFFORTED
Best of You
...
...
RUBI
Ruben Ismael
SOULSSHINE